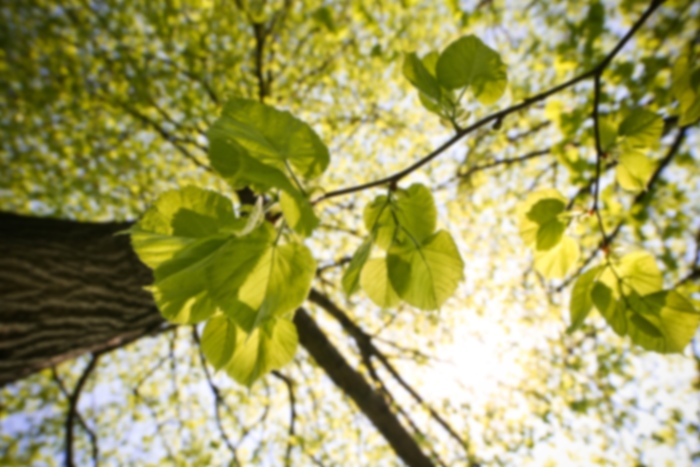 Roger de la Torre,
MD
Bariatric Surgery
Dr. Roger A. de la Torre is a board-certified bariatric surgeon who practices at Bariatric and Metabolic Specialists in Overland Park, Kansas. He currently serves as the Program Director for the General Surgery Residency Program and the Associate Program Director of the Bariatric Fellowship. Prior to joining the practice, Dr. de la Torre served as an associate professor and director of the Bariatric Program at the University of Missouri at Columbia, and as director of the school's BioDesign and Innovation Program. Dr. de la Torre has also served on the faculty of schools including University of Health Sciences College of Osteopathic Medicine and St. Louis University, and on the faculty of the Advanced Laparoscopic Training Center in Atlanta. Dr. de la Torre offers his patients a wealth of experience and expertise in bariatric surgery, having worked in the field for more than 15 years. He has been the recipient of numerous awards, most notably a U.S. News and World Report High Performing Specialty Award, along with others recognizing his surgical and overall care skills.
Dr. de la Torre has been an active researcher and author, writing multiple papers, abstracts and articles detailing advances and methods in bariatric and laparoscopic surgical techniques. His level of knowledge in this area ensures patients receive the latest most advanced care in bariatric and minimally invasive procedures. In addition to his medical training, Dr. de la Torre holds over 65 patents, and was recently inducted into the National Academy of Inventors. He is the co-founder and director of Towertech Research Group, a medical technique/procedure research entity. He is listed among Who's Who of Science and Engineering and Who's Who of American Inventors. Dr. de la Torre's professional memberships include the American College of Surgeons, the International College of Surgeons, the Society of Laparoendoscopic Surgeons, the Society of American Gastrointestinal Endoscopic Surgeons, the American Society for Metabolic & Bariatric Surgery, and the American Society of General Surgeons.
Care Philosophy
To recognize patients as individuals with unique concerns and health issues, and to provide them the most appropriate care.
First available appointment is on 12/9/19
First available appointment is on 12/2/19
AARP Medicare Complete through UnitedHealthcare HMO
Advantra Advantage (by Coventry) - HMO
Advantra Freedom (by Coventry) - PPO
Advantra Freedom Plus (by Coventry) - PPO
Aetna - HMO
Aetna - POS
Aetna - PPO
Aetna Better Health KS - HMO
Aetna HMO/PPO
Aetna
Allwell by HomeState Health - HMO
Allwell by Sunflower Health Plan - HMO
Ambetter by Home State Health Plan (MO) - EPO
Ambetter by Sunflower Health Plan (KS) - HMO
Beech Street/Viant (via Multi-Plan) - PPO
Blue Cross Blue Shield Of Kansas City
Blue Care - HMO
Blue Cross Blue Shield - Indemnity
Blue Medicare Advantage Access - PPO
Blue Medicare Advantage Complete - HMO
Blue Medicare Advantage Plus - HMO
Blue Medicare Essential - PPO
Care Improvement Plus/XL Health - RPPO
Cigna - HMO
Cigna - POS
Cigna - PPO
Cigna Connect - EPO
Cigna HealthSpring Advantage HMO
Cigna HealthSpring Preferred - HMO
Cigna SureFit - EPO
Cigna SureFit - PPO
Coventry - HMO
Coventry - POS
Coventry - PPO
Coventry One - PPO
Coventry Select - HMO
Evercare (by UnitedHealthcare) - PPO
First Health PPO
Freedom Network - PPO
Freedom Network Select - PPO
HMCC PHO
Home State Health Plan (MO) - HMO
Humana
Humana POS
Humana - PPO
Humana - Choice - PPO
Humana Gold Choice - PFFS
Humana Gold Plus HMO
Kansas Health Advantage - SNP
Missouri Care (MO) - HMO
MO Medicare Select/AllyAlign - SNP
Multiplan - PPO
NHC Advantage/AllyAlign - SNP
Preferred Care Blue - PPO
Preferred Health Professionals - PPO
Private Healthcare Systems - PPO
Savility - POS
Sunflower State Health Plan (KS) - HMO
Tricare Prime/HealthNet
United AARP - PPO
United Evercare - PPO
United Healthcare - Choice Plus
United Healthcare - HMO
United Healthcare - POS
United Healthcare - PPO
United Secure Horizons - PPO
UnitedHealth Community Plan (KS) - HMO
UnitedHealth Community Plan (MO) - HMO
WellCare - PPO (HCA Employees)
Worker's Compensation - Aetna
Worker's Compensation - CCO/Rockport
Worker's Compensation - Comp Results
Worker's Compensation - Corvel
Worker's Compensation - First Health
Worker's Compensation - Premier
Abdominal Hernia
Abdominal Wall Reconstruction
Adjustable Gastric Banding
Bariatric Surgery (Weight Loss Surgery)
Complex Hernia
Complex Hernia Repair
Component Separation
Duodenal Switch
Endoscopic Gastric Sleeve
Foregut Surgery
Gastrectomy
Gastric Balloon
Gastric Sleeve
General Surgery
GERD
GI Tract Disorders
Hernia
Hernia Surgery
Hiatal Hernia
High BMI
Hypertension
Lap Banding
Laparoscopic Antireflux Procedures
Laparoscopic Bariatric Surgery
Laparoscopic Cholecystectomy
Laparoscopic Colon Surgery
Laparoscopic Gallbladder Surgery
Laparoscopic Hernia Repair
Obesity
Overstitch
Revisional Bariatric Surgery
Roux-en-Y Gastric Bypass
Sleep Apnea
Surgical Weight Loss
Swallowing Disorders
Type 2 Diabetes
Weight Loss
Weight Management
Weight Reduction