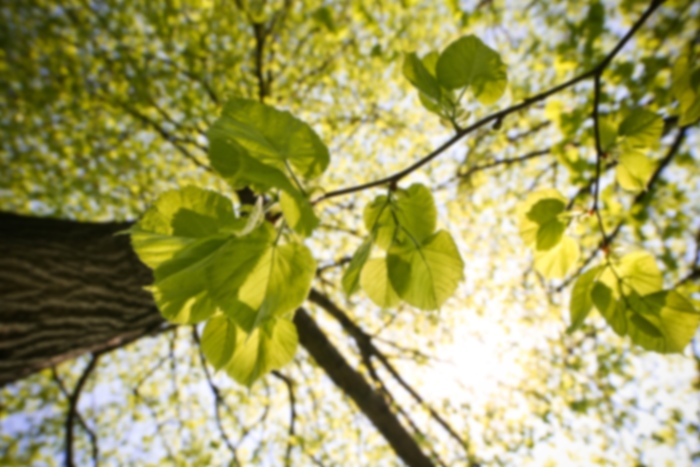 Richard D Coats,
MD
Vascular Surgery
Dr. Richard Coats is a board-certified, fellowship-trained surgeon with Kansas City Vascular and General Surgery at the Lee's Summit, MO location, located on the Lee's Summit Medical Center campus. Dr. Coats is affiliated with Lee's Summit Medical Center and Research Medical Center. He has been a practicing vascular surgeon for more than 13 years and specializes in both endovascular (minimally invasive) and open surgical techniques to repair arteries and veins. Dr. Coats has been involved with training surgeons from around the country in advanced endovascular techniques.
He has served as a clinical instructor for medical students at several institutions, and published multiple papers, articles and research results in the field. Dr. Coats has also been the recipient of several awards over the course of his training and career in recognition of his surgical excellence and leadership skills. He is a member of the Society of Vascular Surgery and a fellow of the American College of Surgeons.
Care Philosophy
Vascular and Endovascular surgery cares for the patients' circulatory system; arteries, veins and lymphatics. The vascular surgeon's role is to maintain or improve blood flow through these systems which is done through a variety of ways. Care for the "vascular patient" often involves medical therapy combined with surgical and the surgical therapy is often minimally invasive. My philosophy involves caring for the patient, both from a medical and surgical perspective, providing the therapy best suited for each particular patient, with the goal of improving their quality of life.
AARP Medicare Complete through UnitedHealthcare HMO
Advantra Advantage (by Coventry) - HMO
Advantra Freedom (by Coventry) - PPO
Advantra Freedom Plus (by Coventry) - PPO
Aetna - HMO
Aetna - POS
Aetna - PPO
Aetna Better Health KS - HMO
Aetna HMO/PPO
Aetna
Allwell by HomeState Health - HMO
Allwell by Sunflower Health Plan - HMO
Ambetter by Home State Health Plan (MO) - EPO
Ambetter by Sunflower Health Plan (KS) - HMO
Beech Street/Viant (via Multi-Plan) - PPO
Blue Cross Blue Shield Of Kansas City
Blue Care - HMO
Blue Cross Blue Shield - Indemnity
Blue Medicare Advantage Access - PPO
Blue Medicare Advantage Complete - HMO
Blue Medicare Advantage Plus - HMO
Blue Medicare Essential - PPO
Care Improvement Plus/XL Health - RPPO
Cigna - HMO
Cigna - POS
Cigna - PPO
Cigna Connect - EPO
Cigna HealthSpring Advantage HMO
Cigna HealthSpring Preferred - HMO
Cigna SureFit - EPO
Cigna SureFit - PPO
Coventry - HMO
Coventry - POS
Coventry - PPO
Coventry One - PPO
Coventry Select - HMO
Evercare (by UnitedHealthcare) - PPO
First Health PPO
Freedom Network - PPO
Freedom Network Select - PPO
HMCC PHO
Home State Health Plan (MO) - HMO
Humana
Humana POS
Humana - PPO
Humana - Choice - PPO
Humana Gold Choice - PFFS
Humana Gold Plus HMO
Kansas Health Advantage - SNP
Missouri Care (MO) - HMO
MO Medicare Select/AllyAlign - SNP
Multiplan - PPO
NHC Advantage/AllyAlign - SNP
Preferred Care Blue - PPO
Preferred Health Professionals - PPO
Private Healthcare Systems - PPO
Savility - POS
Sunflower State Health Plan (KS) - HMO
Tricare Prime/HealthNet
United AARP - PPO
United Evercare - PPO
United Healthcare - HMO
United Healthcare - POS
United Healthcare - PPO
United Secure Horizons - PPO
UnitedHealth Community Plan (KS) - HMO
UnitedHealth Community Plan (MO) - HMO
WellCare - PPO (HCA Employees)
Worker's Compensation - Aetna
Worker's Compensation - CCO/Rockport
Worker's Compensation - Comp Results
Worker's Compensation - Corvel
Worker's Compensation - First Health
Worker's Compensation - Premier
Abdominal Aortic Aneurysm
Aneurysm Repair
Aneurysm Stenting
Arterial Angioplasty and Stenting
Blood Vessel Injury
Buerger's Disease
Carotid Artery Disease
Carotid Disease
Carotid Endarterectomy
Carotid Surgery
Dialysis Access Procedures
DVT
DVT Aneurysms
Endovascular Aneurysm Repair
Endovenous Laser Treatment Varicose Veins
Limb Salvage
PAD
Peripheral Angioplasty
Peripheral Artery Disease
Peripheral Vascular Bypass Surgery (Lower Extremity Bypass)
Poor Circulation
Sclerotherapy
Spider Veins
Stroke
Ulcers
Varicose Vein Surgery
Varicose Veins
Vascular Access
Vascular Disease
Vascular Non-Invasive Studies
Vascular Stents
Vascular Surgery
Vascular Ultrasound Studies
Vein Clinic
Vein Treatment
Venous Disease
Venous Ulcer
Wounds
AARP Medicare Complete through UnitedHealthcare HMO
Advantra Advantage (by Coventry) - HMO
Advantra Freedom (by Coventry) - PPO
Advantra Freedom Plus (by Coventry) - PPO
Aetna - HMO
Aetna - POS
Aetna - PPO
Aetna Better Health KS - HMO
Aetna HMO/PPO
Aetna
Allwell by HomeState Health - HMO
Allwell by Sunflower Health Plan - HMO
Ambetter by Home State Health Plan (MO) - EPO
Ambetter by Sunflower Health Plan (KS) - HMO
Beech Street/Viant (via Multi-Plan) - PPO
Blue Cross Blue Shield Of Kansas City
Blue Care - HMO
Blue Cross Blue Shield - Indemnity
Blue Medicare Advantage Access - PPO
Blue Medicare Advantage Complete - HMO
Blue Medicare Advantage Plus - HMO
Blue Medicare Essential - PPO
Care Improvement Plus/XL Health - RPPO
Cigna - HMO
Cigna - POS
Cigna - PPO
Cigna Connect - EPO
Cigna HealthSpring Advantage HMO
Cigna HealthSpring Preferred - HMO
Cigna SureFit - EPO
Cigna SureFit - PPO
Coventry - HMO
Coventry - POS
Coventry - PPO
Coventry One - PPO
Coventry Select - HMO
Evercare (by UnitedHealthcare) - PPO
First Health PPO
Freedom Network - PPO
Freedom Network Select - PPO
HMCC PHO
Home State Health Plan (MO) - HMO
Humana
Humana POS
Humana - PPO
Humana - Choice - PPO
Humana Gold Choice - PFFS
Humana Gold Plus HMO
Kansas Health Advantage - SNP
Missouri Care (MO) - HMO
MO Medicare Select/AllyAlign - SNP
Multiplan - PPO
NHC Advantage/AllyAlign - SNP
Preferred Care Blue - PPO
Preferred Health Professionals - PPO
Private Healthcare Systems - PPO
Savility - POS
Sunflower State Health Plan (KS) - HMO
Tricare Prime/HealthNet
United AARP - PPO
United Evercare - PPO
United Healthcare - HMO
United Healthcare - POS
United Healthcare - PPO
United Secure Horizons - PPO
UnitedHealth Community Plan (KS) - HMO
UnitedHealth Community Plan (MO) - HMO
WellCare - PPO (HCA Employees)
Worker's Compensation - Aetna
Worker's Compensation - CCO/Rockport
Worker's Compensation - Comp Results
Worker's Compensation - Corvel
Worker's Compensation - First Health
Worker's Compensation - Premier
Abdominal Aortic Aneurysm
Aneurysm Repair
Aneurysm Stenting
Arterial Angioplasty and Stenting
Blood Vessel Injury
Buerger's Disease
Carotid Artery Disease
Carotid Disease
Carotid Endarterectomy
Carotid Surgery
Dialysis Access Procedures
DVT
DVT Aneurysms
Endovascular Aneurysm Repair
Endovenous Laser Treatment Varicose Veins
Limb Salvage
PAD
Peripheral Angioplasty
Peripheral Artery Disease
Peripheral Vascular Bypass Surgery (Lower Extremity Bypass)
Poor Circulation
Sclerotherapy
Spider Veins
Stroke
Ulcers
Varicose Vein Surgery
Varicose Veins
Vascular Access
Vascular Disease
Vascular Non-Invasive Studies
Vascular Stents
Vascular Surgery
Vascular Ultrasound Studies
Vein Clinic
Vein Treatment
Venous Disease
Venous Ulcer
Wounds