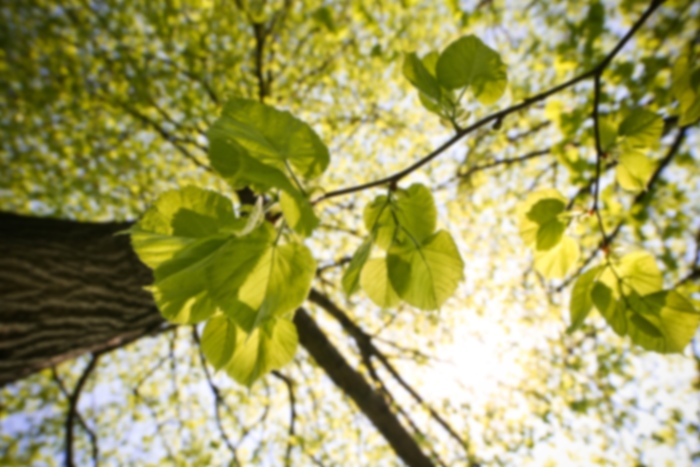 Nisreen Haideri,
MD
Medical Oncology
Dr. Nisreen Haideri is a medical oncologist/hematologist with the Sarah Cannon Cancer Institute at Menorah Medical Center and Overland Park Regional Medical Center in Overland Park, KS. Dr. Haideri has been practicing as a Hematology-Oncology Specialist in the Kansas City and Johnson County area for over a decade. She is Fellowship trained and is Board Certified in Medical Oncology, Hematology, as well as Internal Medicine. At the Sarah Cannon Cancer Institute, she consults at the Menorah Medical Center and the Overland Park Regional Medical Center in Overland Park, KS.
Dr. Haideri offers expertise in various cancers including breast, lung and head/neck, gastrointestinal, pancreato-biliary, genitourinary, lymphomas and blood malignancies as well as benign blood diseases.
Dr. Haideri is a Voluntary Clinical Assistant Professor at University of Kansas Medical Center and is a staff physician at the Veterans Administration Medical Center, Kansas City, Missouri. She was a Clinical Assistant Professor at the University of Missouri-Kansas City (UMKC).  She is an active clinical researcher and author of abstracts and manuscripts in peer reviewed journals. She is frequently sought after as a speaker and presenter in her field. She is a member of the American Society of Clinical Oncology and the American Society of Hematology.
Care Philosophy
I work with each patient to understand their needs and coordinate a unique plan for their care and treatment. My goal is to blend hope with a realistic understanding of options into a compassionate and caring experience. Quality of Life is a significant concern when treating my patients. I believe in going beyond chemotherapy by involving patients and their families in decision making, to help them carry through treatment with an eventual goal of returning to their normal social environment at home and work to the extent feasible.

I strive to provide a comprehensive and rehabilitative approach including nutrition, occupational and physical therapy, pain control, and psychological support to the patient as well as their families. I believe in effective teamwork with physicians of various subspecialties, nurses, chemotherapy team, pharmacy, nurse navigators, and social workers.

I also focus on prevention with screening strategies for patients and families at high risk, to detect early or premalignant cancers and adapting lifestyle changes to reduce cancer incidence.
Blue Cross Blue Shield Of Kansas City
Abnormal Bleeding Disorder
Biopsies
Bone Marrow Aspiration
Bone Marrow Biopsy
Bone Marrow Disorders
Breast
Breast Cancer
Breast Care
Breast Diseases and Disorders
Breast Health
Breast Oncology
Breast Pain or Lumps
Cancer
Cancer Counseling
Cancer Pain Management
Chemotherapeutic Agents
Chemotherapy
Clinical Trials
Colon and Rectal Disease
Colon Cancer
Colorectal Cancer
Esophageal Cancer
Gastrointestinal Cancer
Head and Neck Cancers
Hematologic Disorder Treatment
Hematologic Malignancies
Hematological Diseases
Hepato Biliary Cancer
Intrathecal Chemotherapy
Kidney Cancer
Leukemia
Liver Cancer
Lumbar Discectomy
Lung Cancer
Lymphoma
Malignancy
Myelodysplastic Syndromes
Neoplastic Diseases
Oncologist
Pancreatic Cancer
PET Scan (Positron Emission Tomography)
Prostate Cancer
Radiation Therapy
Renal Cancer
Skin Cancer
Stomach Cancer
Thyroid Cancer
Abnormal Bleeding Disorder
Biopsies
Bone Marrow Aspiration
Bone Marrow Biopsy
Bone Marrow Disorders
Breast
Breast Cancer
Breast Care
Breast Diseases and Disorders
Breast Health
Breast Oncology
Breast Pain or Lumps
Cancer
Cancer Counseling
Cancer Pain Management
Chemotherapeutic Agents
Chemotherapy
Clinical Trials
Colon and Rectal Disease
Colon Cancer
Colorectal Cancer
Esophageal Cancer
Gastrointestinal Cancer
Head and Neck Cancers
Hematologic Disorder Treatment
Hematologic Malignancies
Hematological Diseases
Hepato Biliary Cancer
Intrathecal Chemotherapy
Kidney Cancer
Leukemia
Liver Cancer
Lumbar Discectomy
Lung Cancer
Lymphoma
Malignancy
Myelodysplastic Syndromes
Neoplastic Diseases
Oncologist
Pancreatic Cancer
PET Scan (Positron Emission Tomography)
Prostate Cancer
Radiation Therapy
Renal Cancer
Skin Cancer
Stomach Cancer
Thyroid Cancer