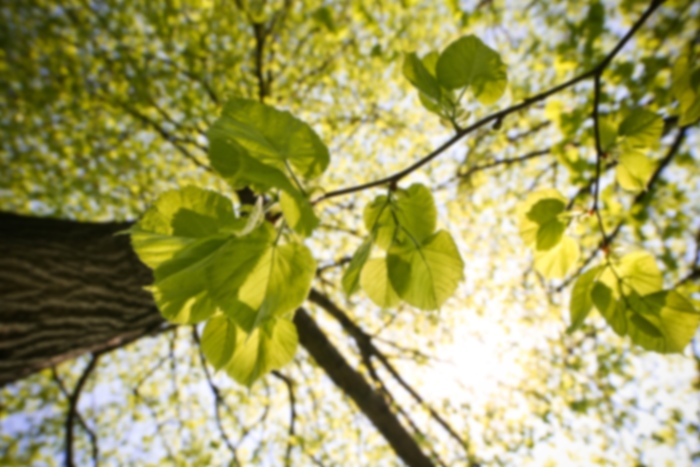 J Stephen Scott,
MD
Bariatric Surgery
Dr. J. Stephen Scott is a board-certified bariatric surgeon who practices at Bariatric and Metabolic Specialists in Overland Park, Ks and Lee's Summit, MO. Dr. Scott offers his patients a breadth of experience and expertise in bariatric and complex GI and abdominal surgery, having worked in the field for more than 20 years. Dr. Scott currently serves as the Associate Program Director for the General Surgery Residency Program and is faculty of the Bariatric Fellowship. During that time, he has seen complications decrease ten-fold, and has played an important role in that improvement through his involvement in training, education, new techniques and technologies. Prior to joining the practice, Dr. Scott served as an associate professor in general surgery for the University of Missouri at Columbia, and co-director of Missouri Bariatric Services. He has also served on the clinical faculty of schools including St. Louis University and the University of Health Sciences College of Osteopathic Medicine, and on the faculty of the Advanced Laparoscopic Training Center in Atlanta.
Dr. Scott is an active researcher, presenter and author, and possesses a level of knowledge in his field that ensures patients receive the latest, most advanced bariatric care. He recently authored 3 text book chapters on the topic. In addition to his medical training, Dr. Scott is the co-founder and co-director of Towertech Research Group, a medical technique/procedure research entity. He has served on the boards of numerous entities including the American Hernia Society, the Ethicon Endo-Surgery Institute and on advisory boards for General Surgery Innovations and U.S. Surgical Corp. Dr. Scott has been the director of the Robotic Program at American Society of Metabolic and Bariatric Surgeons, moderator of the robotic session at Society of American Gastrointestinal and Endoscopic Surgeons (SAGES) forums, spoken extensively on revisional bariatric surgery at SAGES, the American Society of Metabolic and Bariatric Surgery (ASMBS), the American College of Surgeons (ACS) and surgical disruptive technologies conferences. He holds memberships in the International Federation for the Surgery of Obesity and Metabolic Disorders, the International College of Surgeons, ASMBS, the American Hernia Society, the American Society of General Surgeons, the ACS, and SAGES.
Care Philosophy
Dr. Scott is committed to the successful, long term weight management and quality of life in patients who suffer from morbid obesity. His commitment to training and educating the surgeons of tomorrow; as well as the development of new techniques and technologies is a true testament to his passion for his patients.
First available appointment is on 12/2/19
First available appointment is on 12/2/19
AARP Medicare Complete through UnitedHealthcare HMO
Advantra Advantage (by Coventry) - HMO
Advantra Freedom (by Coventry) - PPO
Advantra Freedom Plus (by Coventry) - PPO
Aetna - HMO
Aetna - POS
Aetna - PPO
Aetna Better Health KS - HMO
Aetna HMO/PPO
Aetna
Allwell by HomeState Health - HMO
Allwell by Sunflower Health Plan - HMO
Ambetter by Home State Health Plan (MO) - EPO
Ambetter by Sunflower Health Plan (KS) - HMO
Beech Street/Viant (via Multi-Plan) - PPO
Blue Cross Blue Shield Of Kansas City
Blue Care - HMO
Blue Cross Blue Shield - Indemnity
Blue Medicare Advantage Access - PPO
Blue Medicare Advantage Complete - HMO
Blue Medicare Advantage Plus - HMO
Blue Medicare Essential - PPO
Care Improvement Plus/XL Health - RPPO
Cigna - HMO
Cigna - POS
Cigna - PPO
Cigna Connect - EPO
Cigna HealthSpring Advantage HMO
Cigna HealthSpring Preferred - HMO
Cigna SureFit - EPO
Cigna SureFit - PPO
Coventry - HMO
Coventry - POS
Coventry - PPO
Coventry One - PPO
Coventry Select - HMO
Evercare (by UnitedHealthcare) - PPO
First Health PPO
Freedom Network - PPO
Freedom Network Select - PPO
HMCC PHO
Home State Health Plan (MO) - HMO
Humana
Humana POS
Humana - PPO
Humana - Choice - PPO
Humana Gold Choice - PFFS
Humana Gold Plus HMO
Kansas Health Advantage - SNP
Medicare
Missouri Care (MO) - HMO
MO Medicare Select/AllyAlign - SNP
Multiplan - PPO
NHC Advantage/AllyAlign - SNP
Preferred Care Blue - PPO
Preferred Health Professionals - PPO
Private Healthcare Systems - PPO
Savility - POS
Sunflower State Health Plan (KS) - HMO
Tricare Prime/HealthNet
United AARP - PPO
United Evercare - PPO
United Healthcare - HMO
United Healthcare - POS
United Healthcare - PPO
United Secure Horizons - PPO
UnitedHealth Community Plan (KS) - HMO
UnitedHealth Community Plan (MO) - HMO
WellCare - PPO (HCA Employees)
Worker's Compensation - Aetna
Worker's Compensation - CCO/Rockport
Worker's Compensation - Comp Results
Worker's Compensation - Corvel
Worker's Compensation - First Health
Worker's Compensation - Premier
Abdominal Hernia
Abdominal Wall Reconstruction
Adjustable Gastric Banding
Bariatric Surgery (Weight Loss Surgery)
Complex Hernia
Complex Hernia Repair
Component Separation
Duodenal Switch
Endoscopic Gastric Sleeve
Foregut Surgery
Gastrectomy
Gastric Balloon
Gastric Sleeve
General Surgery
GERD
GI Tract Disorders
Hernia
Hernia Surgery
Hiatal Hernia
High BMI
Hypertension
Lap Banding
Laparoscopic Antireflux Procedures
Laparoscopic Bariatric Surgery
Laparoscopic Cholecystectomy
Laparoscopic Colon Surgery
Laparoscopic Gallbladder Surgery
Laparoscopic Hernia Repair
Obesity
Overstitch
Revisional Bariatric Surgery
Roux-En-Y Gastric Bypass (RNY)
Sleep Apnea
Surgical Weight Loss
Swallowing Disorders
Type 2 Diabetes
Weight Loss
Weight Management
Weight Reduction