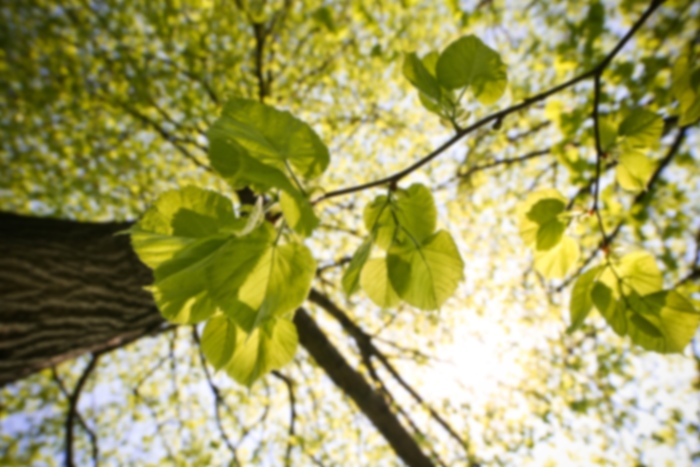 Anne M Kobbermann,
MD
Breast Surgery
Recognized as a 2019 Top Doctor
Dr. Anne Kobbermann is a fellowship-trained breast surgeon practicing at Midwest Breast Care in Overland Park, Kansas and is affiliated with Overland Park Regional Medical Center. Dr. Kobbermann performs a wide range of breast surgical procedures with extensive training and focus on Hidden Scar Breast Surgery, an advanced approach to removing breast cancer. Dr. Kobbermann also specializes in skin-sparing mastectomy, nipple-sparing mastectomy and oncoplastics as well as both ultrasound-guided and stereotactic biopsies. She is a fellow of the American College of Surgeons, the Association of Women Surgeons, the American Society of Breast Surgeons, the Society of Surgical Oncology, the American Society of Breast Disease and the American Society of Clinical Oncology. Dr. Kobbermann completed a fellowship in breast surgical oncology at the University of Texas Southwestern Medical Center at Dallas.
Care Philosophy
I am a member of Midwest Physicians, an integrated, multi-specialty group that strives to provide high quality, compassionate healthcare in a caring, affordable, timely and accessible manner. Our doctors collaborate with patients, their physician colleagues and other healthcare professionals to help ensure each patient's individual healthcare needs are met.
First available appointment is on 10/23/19
Accepts most insurance. Contact your insurance provider for coverage information
Anemia
Blood Diseases - Disorders
Bone Marrow Aspiration
Bone Marrow Biopsy
Bone Marrow Disorders
Breast Biopsies
Breast Cancer
Breast Surgery
Cancer
Cancer Care
Cancer Consultations
Cancer Pain Management
Cancer Treatment (Oncology) Complications
Chemotherapeutic Agents
Chemotherapy
Clinical Trials
Colorectal (Colon) Cancer
Hematologic Disorder Treatment
Hematologic Malignancies
Hematology
Hidden Scar
Intrathecal Chemotherapy
Leukemia
Lung Cancer
Lymphoma
Melanoma (Skin Cancer)
Multiple Myeloma
Nipple-Sparing Mastectomy
Non-Hodgkin's Lymphoma
Oncoplastics
Pancreatic Cancer
PET Scan (Positron Emission Tomography)
Plastic Surgery
Radiation Therapy
Stereotactic and Breast Biopsies
Surgery
This provider has limited online appointment availability, so please call the office for assistance scheduling with this provider.
AARP Medicare Complete through UnitedHealthcare HMO
Advantra Advantage (by Coventry) - HMO
Advantra Freedom (by Coventry) - PPO
Advantra Freedom Plus (by Coventry) - PPO
Aetna - HMO
Aetna - POS
Aetna - PPO
Aetna Better Health KS - HMO
Aetna HMO/PPO
Aetna
Allwell by HomeState Health - HMO
Allwell by Sunflower Health Plan - HMO
Ambetter by Home State Health Plan (MO) - EPO
Ambetter by Sunflower Health Plan (KS) - HMO
Beech Street/Viant (via Multi-Plan) - PPO
Blue Cross Blue Shield Of Kansas City
Blue Care - HMO
Blue Cross Blue Shield - Indemnity
Blue Medicare Advantage Access - PPO
Blue Medicare Advantage Complete - HMO
Blue Medicare Advantage Plus - HMO
Blue Medicare Essential - PPO
Care Improvement Plus/XL Health - RPPO
Cigna - HMO
Cigna - POS
Cigna - PPO
Cigna Connect - EPO
Cigna HealthSpring Advantage HMO
Cigna HealthSpring Preferred - HMO
Cigna SureFit - EPO
Cigna SureFit - PPO
Coventry - HMO
Coventry - POS
Coventry - PPO
Coventry One - PPO
Coventry Select - HMO
Evercare (by UnitedHealthcare) - PPO
First Health PPO
Freedom Network - PPO
Freedom Network Select - PPO
HMCC PHO
Home State Health Plan (MO) - HMO
Humana
Humana POS
Humana - PPO
Humana - Choice - PPO
Humana Gold Choice - PFFS
Humana Gold Plus HMO
Kansas Health Advantage - SNP
Missouri Care (MO) - HMO
MO Medicare Select/AllyAlign - SNP
Multiplan - PPO
NHC Advantage/AllyAlign - SNP
Preferred Care Blue - PPO
Preferred Health Professionals - PPO
Private Healthcare Systems - PPO
Savility - POS
Sunflower State Health Plan (KS) - HMO
Tricare Prime/HealthNet
United AARP - PPO
United Evercare - PPO
United Healthcare - HMO
United Healthcare - POS
United Healthcare - PPO
United Secure Horizons - PPO
UnitedHealth Community Plan (KS) - HMO
UnitedHealth Community Plan (MO) - HMO
WellCare - PPO (HCA Employees)
Worker's Compensation - Aetna
Worker's Compensation - CCO/Rockport
Worker's Compensation - Comp Results
Worker's Compensation - Corvel
Worker's Compensation - First Health
Worker's Compensation - Premier
Anemia
Blood Diseases - Disorders
Bone Marrow Aspiration
Bone Marrow Biopsy
Bone Marrow Disorders
Breast Biopsies
Breast Cancer
Breast Surgery
Cancer
Cancer Care
Cancer Consultations
Cancer Pain Management
Cancer Treatment (Oncology) Complications
Chemotherapeutic Agents
Chemotherapy
Clinical Trials
Colorectal (Colon) Cancer
Hematologic Disorder Treatment
Hematologic Malignancies
Hematology
Hidden Scar
Intrathecal Chemotherapy
Leukemia
Lung Cancer
Lymphoma
Melanoma (Skin Cancer)
Multiple Myeloma
Nipple-Sparing Mastectomy
Non-Hodgkin's Lymphoma
Oncoplastics
Pancreatic Cancer
PET Scan (Positron Emission Tomography)
Plastic Surgery
Radiation Therapy
Stereotactic and Breast Biopsies
Surgery